Designed With Passion
No matter how you look at a Dara product, it is going to look great. Every Dara product has been built beautifully and purposefully by our passionate team. Every bit of the product has been perfected to meet the high standard that each Dara product has. We are very excited to share our innovations with you.
Vision & Mission
The founder's of Daralabs got together with the clear vision of becoming a world-class mobile health company, improving the quality of people's lives across all social classes.
Our mission is to provide innovative, cost effective and user-friendly-designed medical devices by leveraging the opportunities of the growing power of smart-phones, to be used by healthcare professionals and consumers world-wide.

Cross-Product Integration
All Daralab's products are derived from the same powerful platform, which in turn creates synergy effects across all products giving the user optimal experience and maximum benefits.

Powerful Functions
The products are carefully designed to match all user preferences while being simple to use. Each function has a specific purpose and nothing is left unexplored.

Fully Responsive and Flexible
Your Dara product will work on all major platforms while maintaining the user experience regardless of you checking your app on a PC, Mac or any mobile device.

Perpetual Updates
By shifting the core functionalities to the Dara Cloud Service, you will always run the latest software for your device without the need of continuously updating your app.
The Growing Power of Smart-Phones
As of 2014, one out of five persons in the world own some kind of smart-phone. This staggering development has opened up doors for new technological advancements to emerge. Among many intriguing and creative applications, the part that interest us is the possibility to reap the benefits of smart-phones' capabilities through the creation of health related hardware accessories. We know and we believe that people are interested in getting to know their body on a more profound basis. Today, technology has grown to such extent that we can not only produce devices that can give you feedback on some of your body's important values, but also offer these devices with an affordable pricing so that anyone can use it. Such products are believed to induce positive change in behavior for the person using it and thus creating a spin towards healthier living. If you can see that your glucose level spikes after eating a doughnut, you would probably think twice about eating a second one. Through these products, we hope to aid people in understanding how their body works and reacts to different stimuli.
As the smart-devices already has a touch interface, graphics module, wifi/3G and computation power, and all of this for an affordable price, we are simply using these properties to create high-end peripheral devices which together with the smart-device results in an affordable and extremely competent product.
We are so excited to be able to share our innovations with you!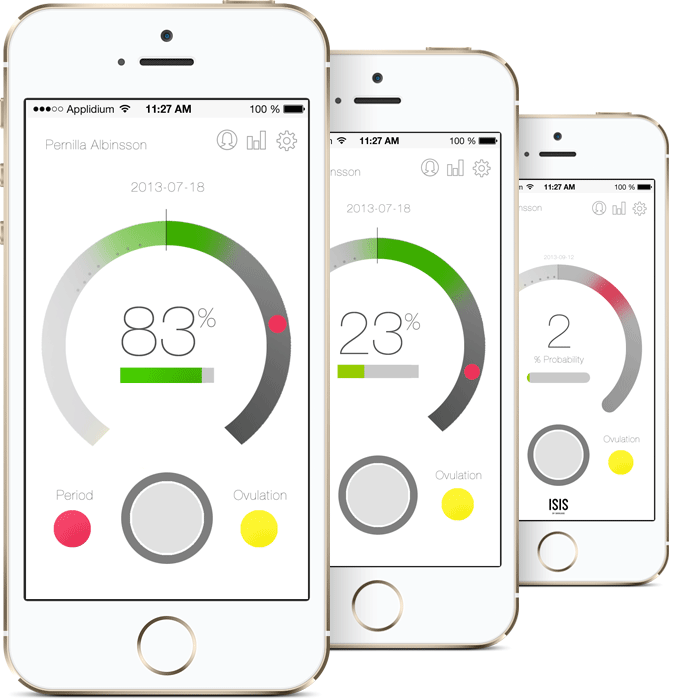 Annual mHealth Market Growth

28%

Projected Number of Smart-Phone Users by 2017

45%

Public Trust in Diagnosis Delivered Remotely

50%
We'll help you achieve higher understanding of your body,
by creating full picture of your progress over time
All Dara products are derived from the same powerful platform which we call the Mobile Health Platform (mHP). The platform is meticulously built and incorporates synergy as a central aspect. Our aim is for our users to have the same quality in user experience regardless of which of our products they use. We would also like to offer cross product integration so that the user can cross correlate the data that is gathered by one Dara device with another and thus create a larger and more comprehensive picture of their health.
No matter if you would like to check your health status on your laptop or smart-phone or even share it with your doctor, a Dara product will provide you with a simple and intuitive way of doing that. One of our greatest achievements are when we merge simplicity, technology and design in such a way that the user feels empowered by their device.